The late Brian Jones of the Rolling Stones would have been 70 today! But as Keith used to say Brian was never going to be an old guy
.
Brian actually founded the band. He was the leader at first. He named the band.
The first couple Stones albums are actually nothing special and certainly did not hint at the greatness that would soon come. They mostly covered other people's songs. Their first hits were a cover of Chuck Berry's "Come On" and a version of the Beatles "I Wanna Be Your Man'. They definitely did not hit stride until they started wrting their own songs. "The Last Time" was a great start to the self-penned hits.
Brian is one of those figures in rock history whose contributions are either underrated or overrated .
By all accounts he was a good rhythm guitar player and a very good slide guitar player as well as a good blues harmonica player..
His shining moments on guitar seem to be on "Little Red Rooster" and one of his last contributions on "No Expectations". The problem is back in the 60's there really weren't many albums with the musicians credits listed saying who played what.
Is that Brian on the
iconic
main lick on "the Last Time"? Is he trading great riffs and notes with Keith on "19th Nervous Breakdown"? Is the wonderful acoustic picking on "Sitting on a Fence" all Keith?
Is that Brian playing the cool little guitar figure on the "but it's all right now" part of "Jumpin Jack Flash"? I'm a huge Stones fan and I've never seen a clear answer and Keith never seems to clear up any of the confusion only describing his musical relationship with Brian as the beginning of the "ancient art of weaving"; the idea of both guitar players trading off playing lead and rhythm fairly seamlessly.
So it is hard to judge how good of a guitar player Brian was. Besides the afore mentioned "Little Red Rooster" are there really any songs where you can sight a great Brian Jones guitar solo? He ceratainly wasn't a Page, Clapton or Beck.
Let's address that Brian apparently did not write songs. This obviously put him at a disadvantage when Mick & Keith started to write together and took over the band. The only writing credit Brian Jones ever got on Rolling Stones albums was on any song credited to the pseudonym "Nanker-Phelge" for group compositions; usually pedestrian blues-oriented instrumental songs they used to use as album filler.
Now some have insinuated that Brian did help Keith write "Ruby Tuesday" but I guess only Brian and Keith know and Keith always says he wrote it.
There have even been some conspiracy theorists that claim Brian wrote the legendary riff to "Satisfaction" rather than Keith recording the riff on his tape recorder before he feel asleep! Again, a certain segment of people trying to give Brian too much credit I think.
Where the praise is often heaped upon Brian is for his versatility on other instruments. Adding sitar to Stones songs like "Paint it Black", "Mother's Little Helper" and "Street Fighting Man";
& woodwinds to Ruby Tuesday".
mellotron on songs like "We Love You" and "2000 Light years From Home.
He can be seen at the piano on TV appearances like Ed Sullivan, but I'm not sure how much piano he really played on the albums. The Stones often used session legend Nicky Hopkins on piano as well as their longtime cohort Ian Stewart .
Overall does this make the guy a legend or even as crucial as the other members?
There is a story that by the "Beggars Banquet" sessions Brian was pretty incapacitated by drugs and asked Mick "What can I play?".. ,
"I dunno what can you play ?" answered
Mick
.
Why has so much credit been heaped on Jones other than he founded the band? It may sound funny, but he was one of the coolest looking rock stars that ever lived.
He was a 60's fashion icon a bit of a "dandy", and was known for his mane of blond hair. He was probably the most popular member with the girls until Mick eventually took over.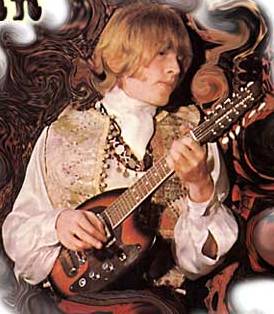 I think people are more enamored of his image than of his actual contributions, sorry to say. Guys wanted to look like him and girls wanted to be with him.
Unfortunately, he had a fragile ego and apparently vacillated between being a mean person and being the wounded victim-type. He dove deeper into drugs and in 1969 was asked to leave the band.
Some say he was trying to get his act together and form a new band just before he tragically and mysteriously drowned in his pool in July of 1969.
In his honor, here are
20 great Brian-era Stones songs
"Paint it Black"- I believe in his book, Bill Wyman says he was playing these chords on the organ while Charlie drummed claiming he started the genesis of the music for the song. Of course the song is only credited to Jagger/Richards. Brian's sitar is a key component of the song and is one of his finest moments.
"Lady Jane"- an Elizabethian sounding piece with harpsichord and Brian on the dulcimer.
A very "English" track from the guys.
"Ruby Tuesday"- Keith claims he wrote the song by himself. Brian adds the flute like flourishes that do add to the song nicely.
"Mother's Little Helper"- an ode to the trials and tribulations of motherhood and being a housewife. All cured by valium…
"Connection" – a song mostly written by Keith (and played on his solo tours) describing the difficulties of getting thru customs in the 60's. He thinks it was hard then?
"She Smiled Sweetly"- I must admit this one didn't hit me until seeing "The Royal Tenenbaums." Sometimes a song being effectively used in a movie can really give it life.
"Play With Fire"- great minor-key moody piece.
"Sittin on a Fence"- lesser known but a favorite of mine. Great lyrics examining how people can rush into adulthood, marriage , mortages, etc without giving it too much thought because it's seems like what you are supposed to do.
"Something Happened to Me yesterday"- an attempt at a Dylan-esque type track. Keith helping Mick out on vocals. The band didn't seem quite sure which direction to go on "Between the Buttons".
"19th Nervous Breakdown"-stress! Some nice guitar riffs, not sure who played what.
"Under my Thumb" - Brian on the marimbas
"Get Off of My Cloud"- Of their best early singles. Saw them do this live in 2006 and the whole place was shouting the "hey!" parts.
"Dandelion" – a great psychedelic pop track. Not sure if that is Brian on some of the odd sounds on here.
"She's a Rainbow"- Psychedeilia was never really the Stones forte but this is probably the Stones best "psychedelic" track.
"We Love You"- written to their fans after Mick and Keith were cleared of drug charges where they were threatened with going to prison. Supposedly John and Paul join in on backing vocals. Brian on the mellotron keyboard.
"2000 Light Years From Home"- a definite attempt at something along the line of what the Doors and some of the San Francisco bands were doing. Used to kind of creep me out when I was kid. Brian on the mellotron keyboard.
"Jumpin Jack Flash"- an incredible comeback single from the band and one of their most loved songs. Great riff and that may be Brian on the little fills on the "It's all right now" part. Another creepy vid. Freaked me out as a kid.
"Street Fighting Man"- Brian adds some subtle sitar to his one. Keith overloads his acoustic to sound like electrics..
"No Expectations"- That is supposedly Brian on slide guitar, considered by most to be his last shining musical moment.
"Sympathy for the Devil" – You can see them trying to work it out here
But the finished product is really Mick and Keith's baby..
bonus:
"You Can't Always get What you Want" Rock n Roll Circus. I think is Brian last public appearance with the band and he didn't make the album version the songs. He seems to be just strumming along here.